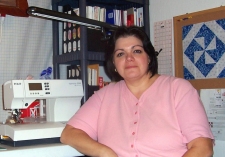 Michele Y
I live in Northeast Arkansas with my husband and our
two teenagers. We are originally from New York. We
lived in California while my husband was in the Navy.
After he got out we moved back to NY and stayed for 14
years. We just recently moved to Arkansas.
I work full-time as a Teacher Aide, grades 6 & 7.