Okay WOW!...when I last wrote, who would have ever guessed that we would be in the circumstance we are NOW! I guess it just goes to show that you REALLY never know what's going to happen when you wake up in the morning!
So...what do you do to make waking up in the morning a pleasant thing? Coffee--well yeah, that's a given! Some of my friends have been "talking" about what they are doing to keep the day running in a happier direction. Several have said that they like listening to their favorite music; others watch a bit of news in the AM then CLICK...off that goes. Some get into the sewing groove ASAP. Quilts, masks...you name it! Lots of areas have already started planting their gardens--heck, some are already getting harvests!
I'm COOKING! (...Well at first I was cleaning; thankfully that phase has passed!) This was actually a pretty natural SLIDE into cooking more, for me, as it is something I have always liked. I get in phases, that include, eating out too much, and then long stretches of cooking at home. It's Willy Nilly. Now that things are mostly closed, we still try to get local take out a couple times a week to help out our struggling small businesses...and then...it's Marcia in the Kitchen!
One thing I am REALLY enjoying, is making our daily bread. Ironically, we don't actually eat a lot of bread, though we are eating more now that it is homemade and delicious, instead of just "something to spread the peanut butter on" It's easy to keep up with bread for just the two of us! (bread, rolls, cinnamon buns, pizza doughs etc etc) Things I especially love-no preservatives! and I control the ingredients and so can cut back on sugar and salt! Current favorite recipe came via Judy Laquidara! (* note: I do cut the sugar back to 1/3 C and the salt to just 1 tsp--but you don't have to) With all the resulting tad ends of loaves, I'm keeping us stocked with Bread crumbs for casseroles, meat loafs, schnitzels and what all, and fresh croutons, bread puddings etc.
Right off quick it will be time to head to camp, and then I can start my container gardening. I so look forward to it, small scale gardening or not! Camp sits right smack in the woods, which is lovely in many ways, but doesn't give the option to put in a full garden, as the yard is mostly too tree-blocked for sun. Still, I can find spaces here and there to tuck containers!
But first! The last week of May, Joe and I are going down to help my daughter Kate move across the border from NY into Massachusetts, near where her Dad lives! We are excited to have her a bit closer!...AND>>DRUM ROLL...Kate is expecting TWINS in July!!--a boy and a girl!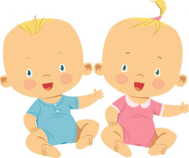 After moving weekend, then I'll move to camp! Meanwhile, some pretty things to look at today...this single new daffodil, and the neighbor's azalea is just blooming! Don't we LOVE Spring?!
...and on that note, I think I'll fade off into the kitchen and start supper!
Take care of yourselves all!
Have a Great Quilting Week!
Marcia :o) "
"I long to ride a bike, dance, whistle, look at the world, feel young and know that I'm free, and yet I can't let it show. Just imagine what would happen if all eight of us were to feel sorry for ourselves or walk around with the discontent clearly visible on our faces. Where would that get us?" Dec. 24, 1943 Anne Frank