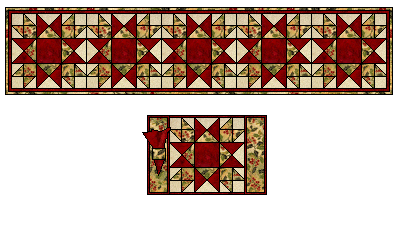 You might chose a really fast table runner, made of just five blocks (or as many as you like!) ...or even simpler, a placemat, from one block with added side strips. :o) You could do a zillion of these in time for the Holidays! :o)

Happy Quilting Folks!

Marcia :o)

Here's Mary's! ...And another by Mary! Victoria's! Ruthie's! Angella's Judy's!