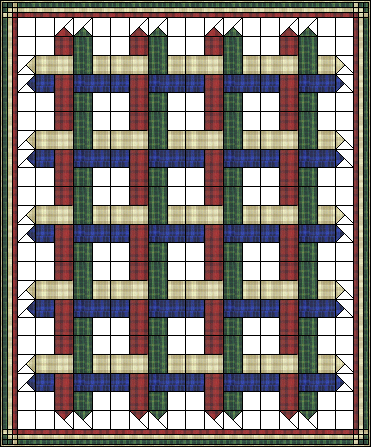 Here's another four by five quilt, with a very simple pieced border, and triple thin border strips surrounding that. There are small nine patch squares in the corners. There's a nice arena for quilting in all the plain background spaces!

Happy Quilting 'til Next Time, People!

Marcia :o)

Pat's! Laura's! Dena's! Linda's Bethann's the about.com gang's Christine's Rose's! Jessica's! Tanya's Here's Beth's First and her Second, and her 11 year old daughter Stephanie's! Linda's! Chantelle's! Jessie's! Kelly's! Morag's Pillow! Claire's!